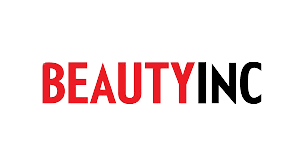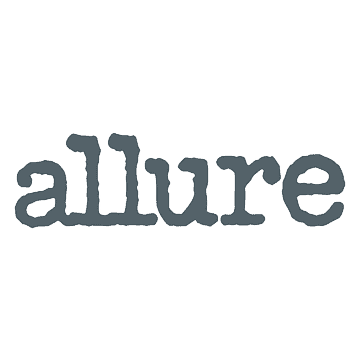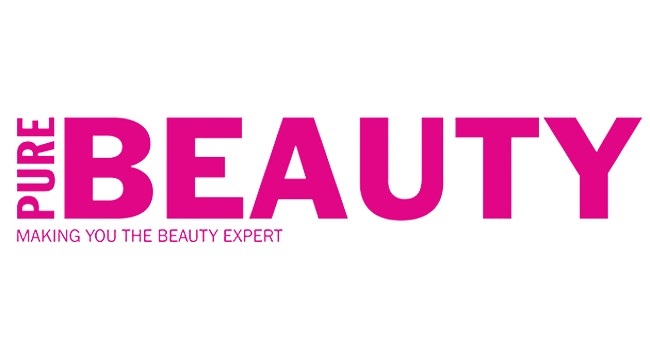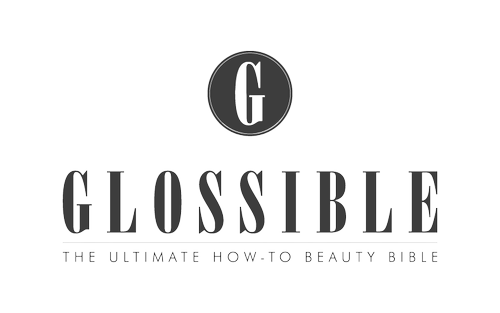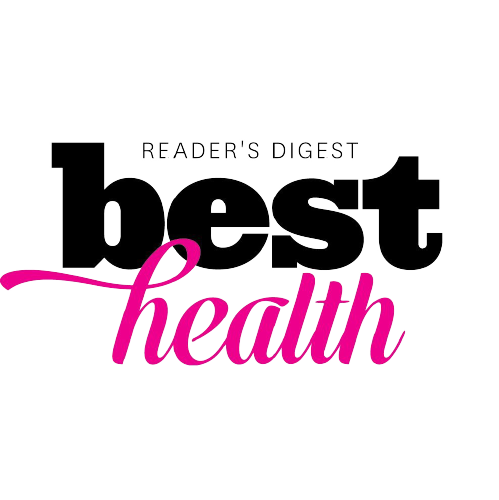 Adenosine Triphosphate (ATP) is the universal currency for energy in all cells of the human body. As we age ATP production slows which can lead to the outward signs of aging. Sagging skin, hair loss, age spots are other skin imperfections are the hallmark signs of decreased cell activity due to aging. The Everbelle Skin Wand amplifies cell turnover by supercharging ATP synthesis to slow, halt, and ultimately reverse the aging process leading to firmer younger skin.
Guaranteed to Tighten 89.98% of your Skin Cells and Erase any ugly Blemishes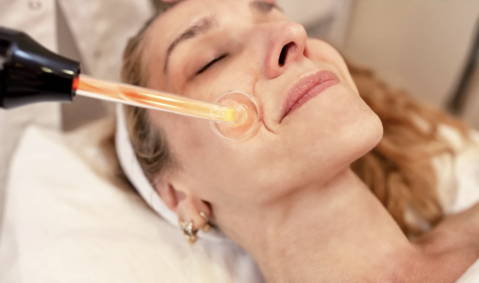 Prevents & Eliminates Acne Causing Bacteria
It uses a neon gas electrode to emit a small electrical current that generates oxygen (called Ozone) when applied to the skin. This oxygen travels into the skin to kill acne-causing bacteria and reduce inflammation, shortening the lifespan of your blemish and preventing future acne breakouts.
Take Years Off –Tighten Skin and Reduce Wrinkles
The Everbelle high frequency machine uses argon gas, and it is effective in reducing wrinkles and fine lines over time by boosting circulation and collagen production which helps you have "plump" skin cells to fill in voids which are the underlying cause of wrinkles and fine lines.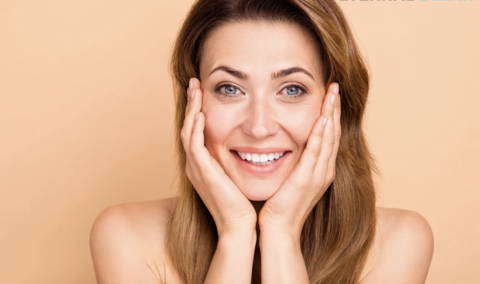 The World's Most Effective
High frequency facial wand
Now, beautiful and healthy skin doesn't have to cost a fortune. High-frequency facials that cost hundreds of dollars per session are a thing of the past. Unlock the remarkable results that our high frequency delivers from the comfort of your home, at a fraction of the cost.
Whether it's acne, aging skin, scars, fine lines, and wrinkles, or thinning hair, our high-frequency wand has proven to show remarkable results. Now your results from high frequency can be even more remarkable with more frequent use (we recommend up to 3-4 sessions 15 minutes long per week to see the best results.)
HIGH FREQUENCY
HAIR TREATMENT
The Everbelle High-frequency is an intensive hair therapy used to treat hair loss, hair thinning, dandruff, and alopecia. It uses ultra-violet and high-frequency rays to stimulate the hair follicles. The treatment boosts blood supply to the hair follicles, drawing nutrients to the roots, encouraging hair growth.
2. HOW DOES HIGH FREQUENCY HELP HAIR LOSS?
The tingling and the vibration from high frequency improve the blood circulation in the scalp and help to revitalize the dormant hair follicles. This leads to better hair growth, controls hair loss, helps with dandruff issues as well. This treatment may be used as a standalone therapy or in conjunction with other therapies to help with better absorption of the treatment serums.
3. WHAT IS INVOLVED WITH HIGH FREQUENCY HAIR LOSS TREATMENT?
High-frequency for hair loss is a rejuvenation process based on electrical currents. This treatment utilizes oscillation, or movement, through a wand attached to a machine. The electrical currents are adjusted to the right frequency. During a high-frequency treatment, low-level electricity is transferred to bulb-like tips through an easy-to-hold wand. The bulb is then placed just at the surface of the skin where the electrical magic takes place. To help glide the wand over gauze may be utilized.
THE 4 GLASS MAGICAL ATTACHMENTS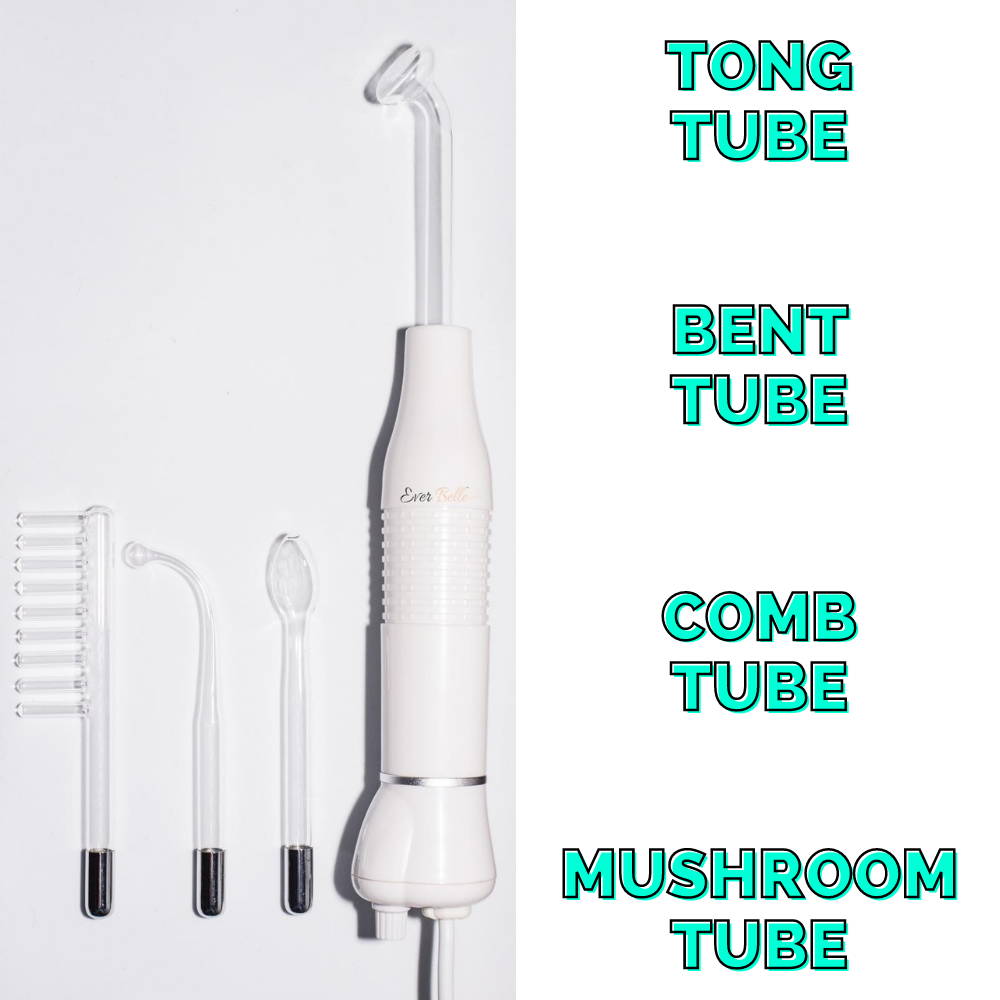 ✔️THE TONG TUBE:
The probe set is designed for harder to reach areas such as under your eyes to allow for treating dark circles or bags.
✔️THE BENT TUBE:
Use this prob to spot treat acne and acne scars and other skin flaws that need spot treatment.
✔️THE COMB TUBE:
This probe was designed to make contact with the scalp and the hair to stimulate hair follicles and to achieve thicker healthier hair growth and reduce dandruff.
✔️THE MUSHROOM TUBE:
This probe is for the treatment of the facial skin, the largest area that is prone to wrinkles, fines lines, and crow's feet. It stimulates collagen production that fills in the gaps of the skin.

WHAT DOES MY ORDER INCLUDES?
1 X EVERBELLE HIGH FREQUENCY WAND

4 X GAS POWERED GLASS ATTACHMENTS

1 X QUICK-START TREATMENT GUIDES

1 X USER MANUAL (ENGLISH)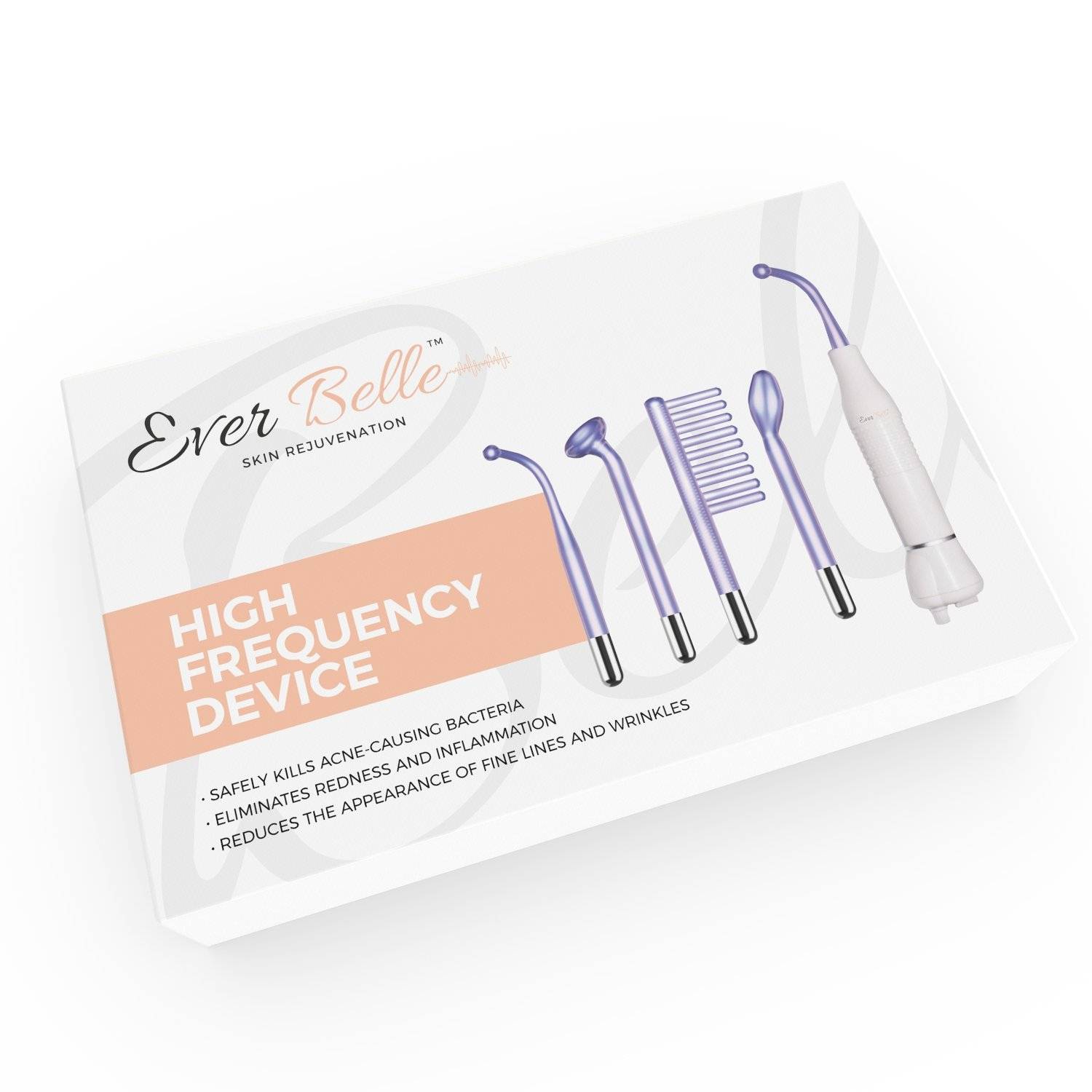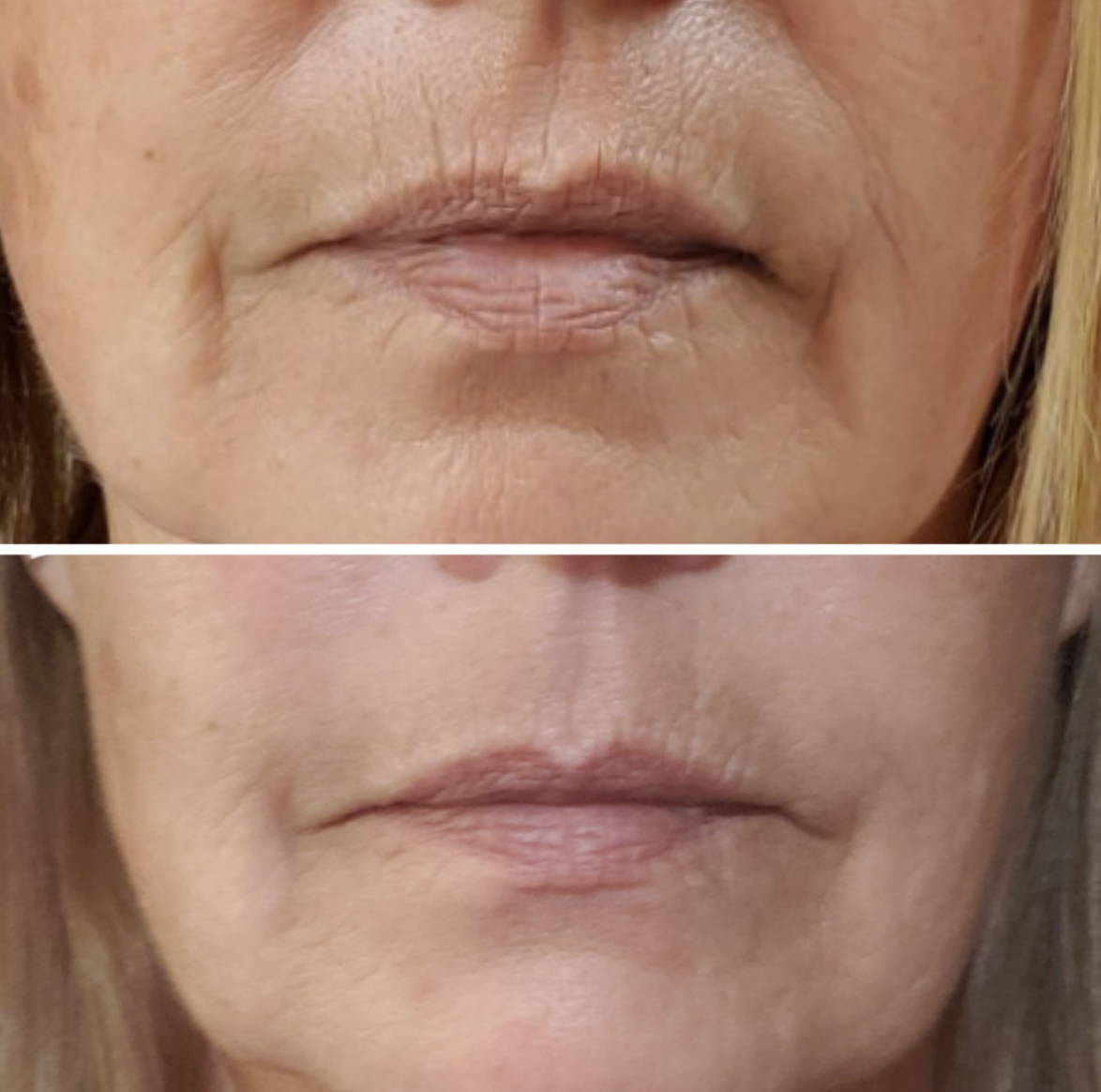 "It's like a workout for your skin. With regular use you'll notice the reduced appearance of fine lines and wrinkles over time."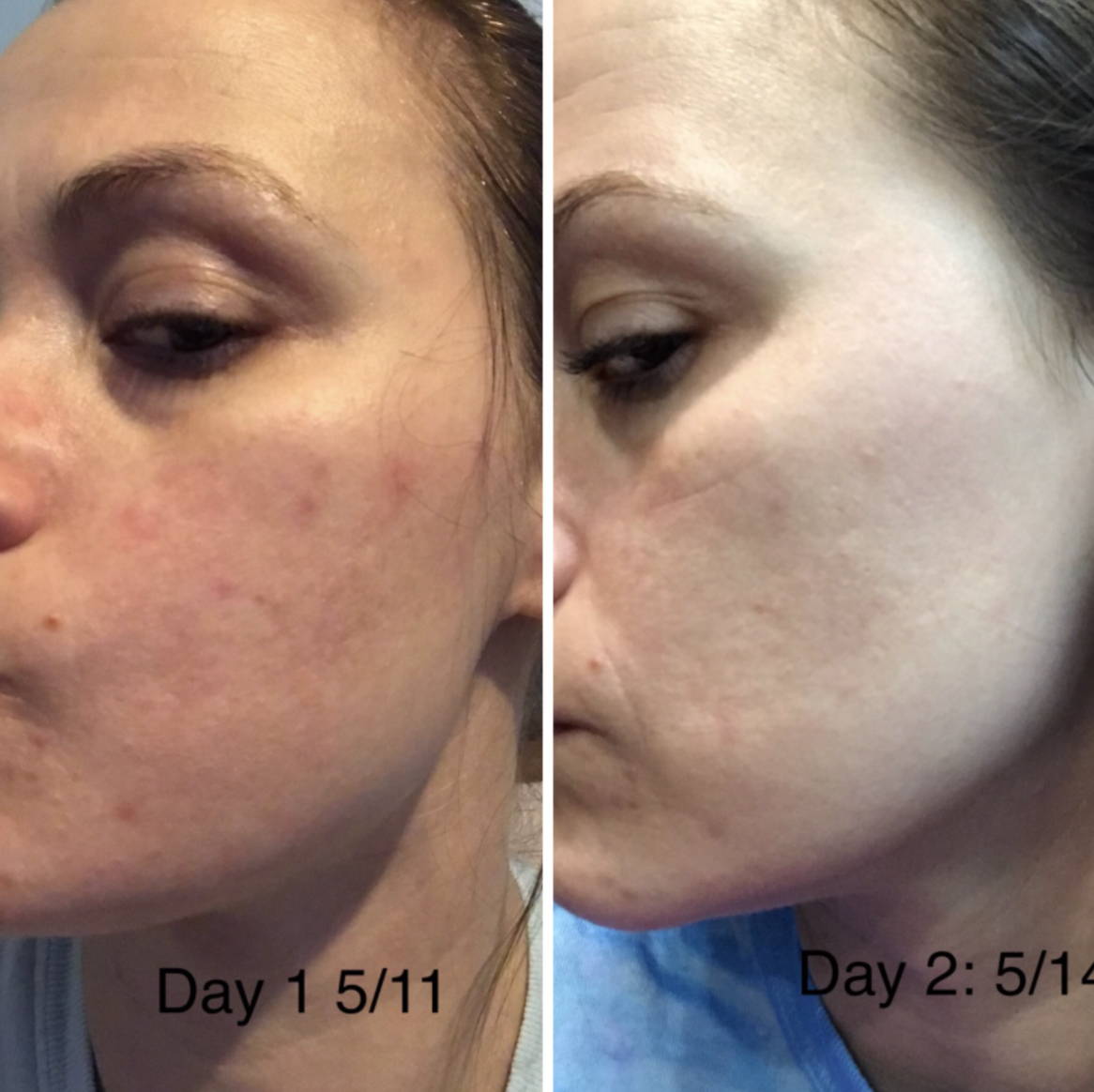 My new "GO TO" The all in one wand eliminated my wrinkles in 1-3 weeks! Set up is easy all you do is plug it in and chose what wand you want to use. It works fast in under 10 minutes which is amazing! When i Tighten my skin it looks amazing and stayed nice all week. I really love and recommend this product!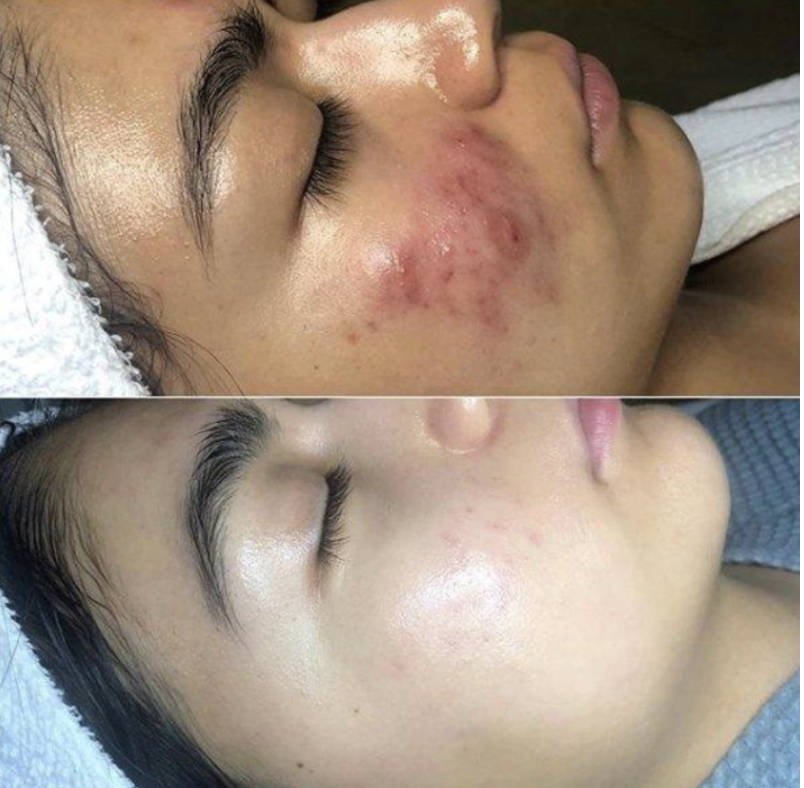 "My Everbelle Wand is the best of two worlds. I can use it as a wand to destroy greasy pores and stop breakouts, while tightening my skin to stop potential wrinkles from approaching I am very pleased that I can have great skin days even during my business travel."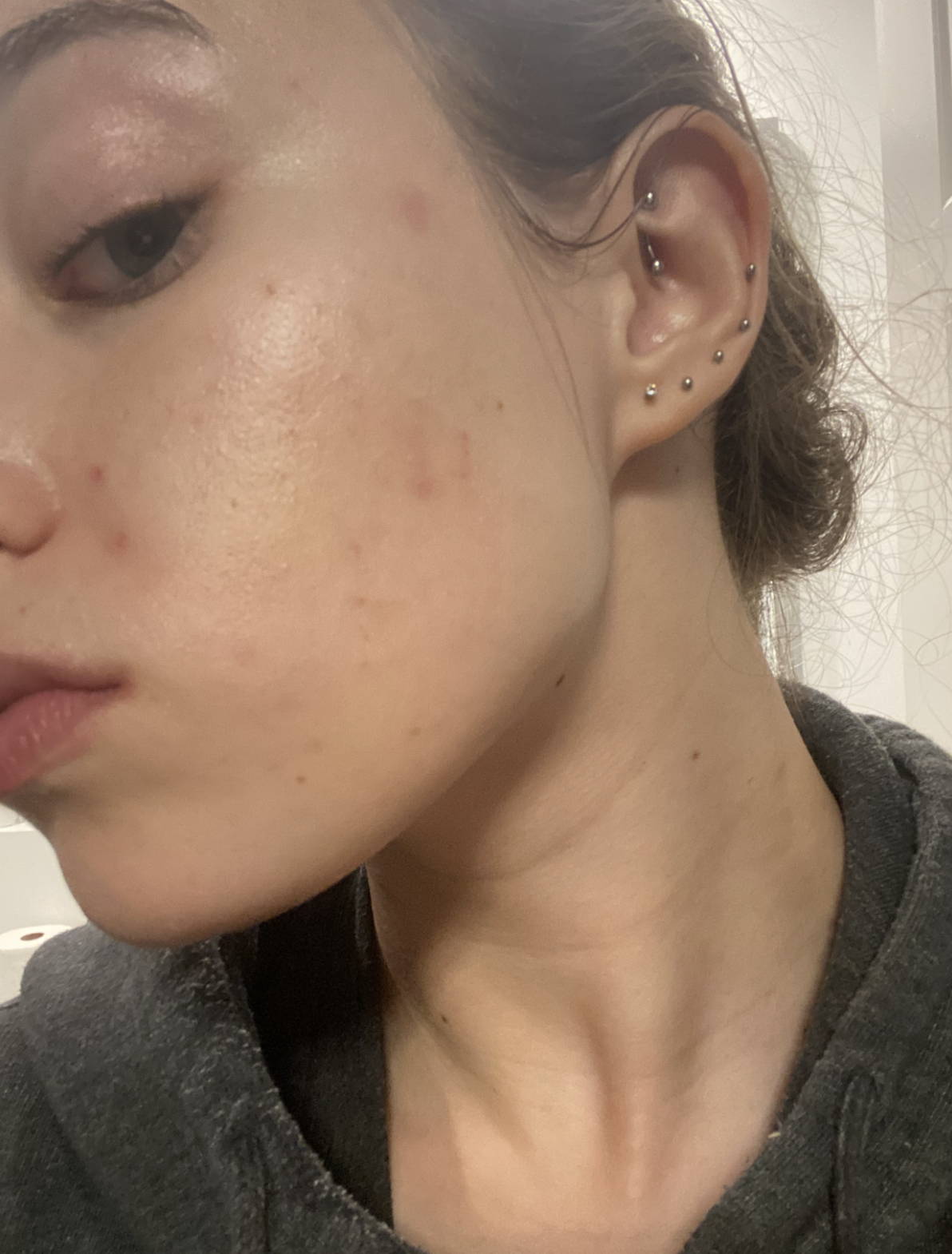 I had been trying to Find a Skin Product that works good for Greasy skin until now! The difference this product has made in my life and my confidence is beyond priceless. Thank you so much!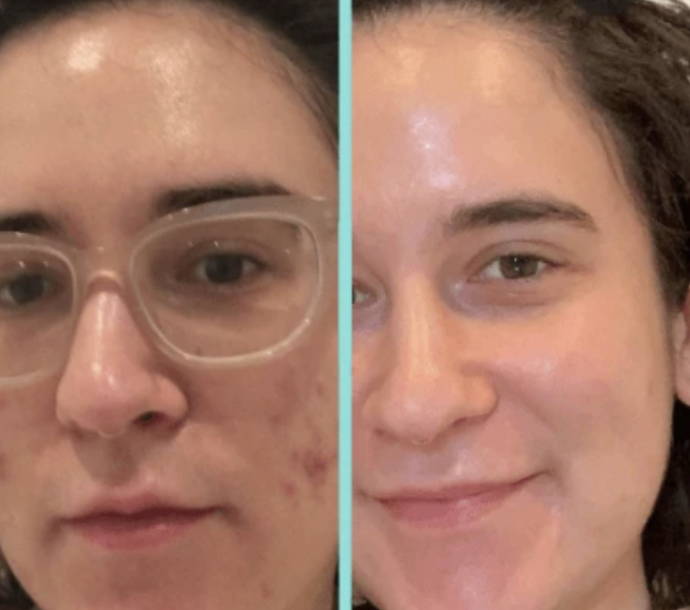 This tool not only helps to kill the bacteria in the blemish, speed up the healing process by its ability to aid in topical solutions to penetrate the skin deeper, but I noticed an immediate glowing and tightening of my skin!!! 100% worth every penny, order this for your young adult and start them on a successful and healthy aging process.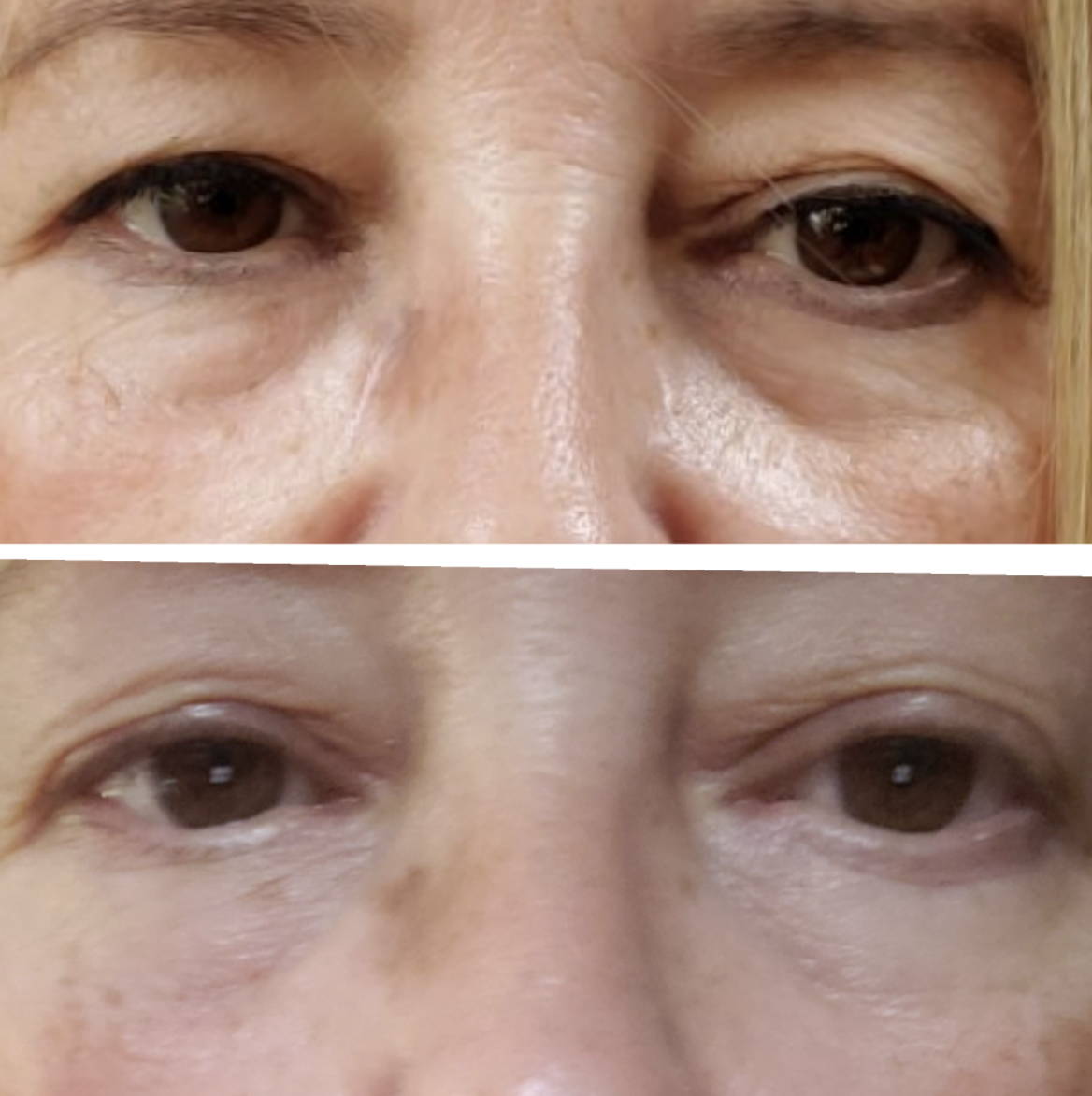 "This is a great facial cleansing kit. It comes well packages and with many components. The facial peices are glass so Becareful when unboxing. I am happy with the kit and it was well priced. Thank you very much I would recommend this to a friend. This is ideal for the holidays or birthday present."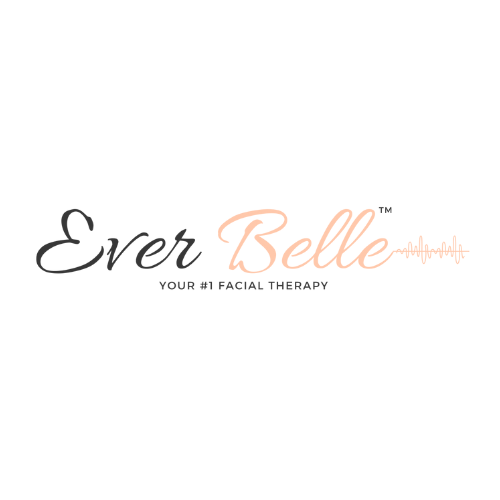 Your payment information is 100% secured with SSL encryption.

We are proud to offer FREE worldwide shipping today along with your order!

Our support team are 24/7 ready to answer any questions you may have.

Not satisfied with your order? Request an exchange or refund.